See on Scoop.it – DidYouCheckFirst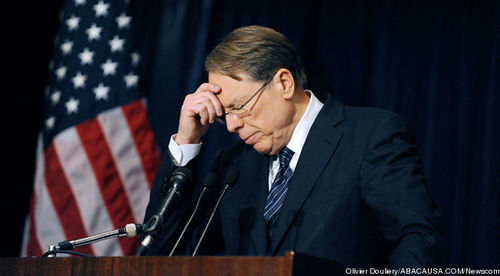 These organizations have lent monetary, grassroots or other support to anti-gun organizations.
Greg Russak's insight:
Maybe you won't be surprised to see the ACLU, The Christian Science Monitor, and Corporation for Public Broadcasting on the list, but it's probably not a good idea to "target" the National Association of School Safety and Law Enforcement Officers, the NEA, the National Association of Elementary School Principals, the National Association of Secondary School Principals and the National PTA if your stated goal is more guns in more hands in more schools.
A few other notables (IMHO)
Southern Christian Leadership Conference
U.S. Catholic Conference, Dept. of Social Development
Union of American Hebrew Congregations
Unitarian Universalist Association
United States Catholic Conference
United Methodist Church, General Board & Church Society
United Church of Christ, Office for Church in Society*
Looks like a list that would win approval from a militant atheist.
And what did AARP, B'nai B'rith, National Parks and Conservation Association, The Temptations, Mel Brooks, Bruce Springsteen, and Ben & Jerry's do to upset the NRA?
NRA = Not Right for America
See on nraila.org