See on Scoop.it – DidYouCheckFirst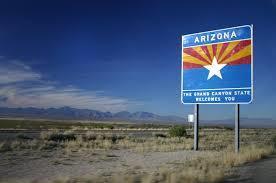 By Alia Beard Rau The Republic
Supporters of a bill that would change the state's religious-protection law say it would strengthen Arizonans' ability to defend their "practice or observance of religion."
But critics of the legislation, particularly in the gay and transgender community, say it's so broadly worded that it could have dangerous implications, particularly in providing a legal defense for those who ignore state law or city ordinances meant to protect groups such as same-sex couples and transgender individuals from discrimination.
The Arizona House on Wednesday passed Senate Bill 1178 in a 32-24 vote, with most Republicans supporting it and all Democrats opposing it. The bill still needs final Senate approval before going to the governor. The Senate has not yet scheduled a vote.
The conservative advocacy group Center for Arizona Policy authored the bill. Its attorney says the bill does not expand the definition of exercise of religion in a way that adds new protections. Rather, the group contends it clarifies an individual's right to make a legal argument by allowing him or her to claim in lawsuits that a state action is a burden on a religious exercise, even when the government is not a party.
"It is shocking the claims that have been made about what this bill does," said Josh Kredit, legislative counsel for the Center for Arizona Policy. "We just want to clarify the state law." MORE
See on www.azcentral.com