See on Scoop.it – DidYouCheckFirst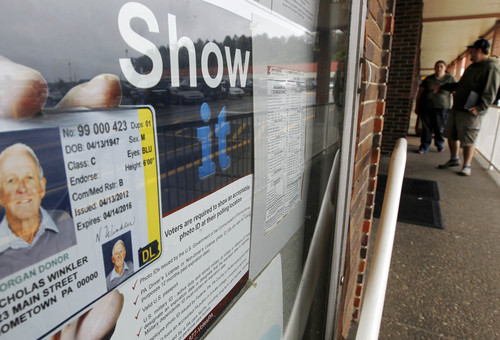 On Monday a judge will rule on the constitutionality of requiring all Pennsylvania voters to show state-issued photo identification.
Greg Russak's insight:
When your party's policies and ideology suck so bad that you can't win elections fairly, here's what you do.
First, out-and-out lie about in-person voter impersonation being a problem and a threat.
Second, try to ram-rod legislation through to suppress voters who oppose you.
Last, keep lying to your dwindling base as you cling to the offices you're going to lose in the next election anyway.
Adios, GOP. Congratulations on yet another self-inflicted wound sure to spell your doom.
See on www.npr.org