See on Scoop.it – DidYouCheckFirst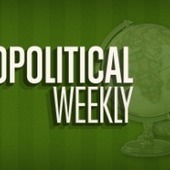 A Syrian chemical weapons threat will not be solved with airstrikes alone.
Greg Russak's insight:
The question therefore becomes what the United States and the new coalition of the willing will do if the red line has been crossed. The fantasy is that a series of airstrikes, destroying only chemical weapons, will be so perfectly executed that no one will be killed except those who deserve to die. But it is hard to distinguish a man's soul from 10,000 feet. There will be deaths, and the United States will be blamed for them.
George Friedman, Stratfor Global Intelligence
Read more: Obama's Bluff | Stratfor
Follow us: @stratfor on Twitter | Stratfor on Facebook
See on www.stratfor.com