See on Scoop.it – DidYouCheckFirst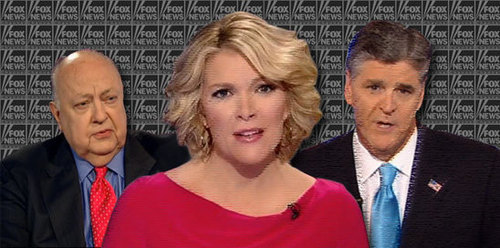 Greg Russak's insight:
"This veneer of credibility that Kelly has acquired is what makes her more dangerous: in an age where the false balance of he said-she said reporting too often has replaced fact-checking, media will be more likely to take Kelly's scandal-mongering seriously. But Kelly's strength in achieving relevancy also speaks to Roger Ailes' motive: elevating Megyn Kelly is more about a political strategy than about a business strategy." – John Whitehouse, Media Matters blog
Corporate media across the entire spectrum has done and is doing a huge disservice to America by engaging almost exclusively in the he-said-she-said model of reporting as if all sides have something of equal validity to contribute.
For more on that see https://didyoucheckfirst.wordpress.com/2013/09/30/marty-kaplan-on-the-weapons-of-mass-distraction-moyers-company-billmoyers-com/
See on mediamatters.org