See on Scoop.it – DidYouCheckFirst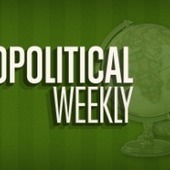 America's Founding Fathers meant for the political system to be inefficient — just perhaps not this inefficient.
Greg Russak's insight:
I don't always agree with George Friedman, but I respect his intellect and his approach. I'm always suspicious, however, of even the most learned scholar who professes to know the mind of another, especially of those who lived so long ago.
That said, I think he's mostly right in his account of what the Founders might have to say about our current state of affairs. The Founders – either by design, or by accident or, as I think, some fortuitous combination of both – provided us with a *changeable* framework by which to govern ourselves.
American democracy is messy, but should not be this messy. In this case and as George writes…
"The question of a default would have been simple. They would have been disgusted by any failure to pay a debt unless it was simply impossible to do so. They would have regarded self-inflicted default — regardless of the imprudence of the debt, or health care reform or any such subject — as something moderate people do not contemplate, let alone do."
See on www.stratfor.com