See on Scoop.it – DidYouCheckFirst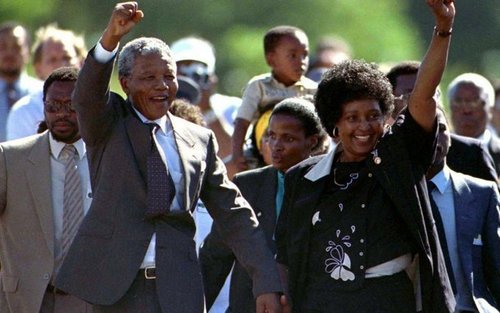 "As with King, it is this subversive aspect of Mandela's legacy that is most in danger of being erased as he enters America's pantheon of sanitized moral icons. But it is precisely the aspect that Americans most badly need. American power and human freedom are two very different things. Sometimes they intersect; sometimes they do not. Walking in Nelson Mandela's footsteps requires being able to tell the difference." – Peter Beinart
Greg Russak's insight:
Speaking truth to power requires courage. Mandela had that courage, and while some might look at some of his decisions, his positions, his statements, and his allies and say, "Communist" or "terrorist", that's a perception and a judgment that needs to be viewed in context.
If Mandela found allies and support from Communists, isn't it because he wasn't getting help and support from others like America? It's easy now to look back and claim credit for supporting the overthrow of Apartheid rule. The reality is that America's leaders, including the likes of Reagan and Cheney, were in the Apartheid camp, not Mandela's.
See on www.thedailybeast.com