See on Scoop.it – DidYouCheckFirst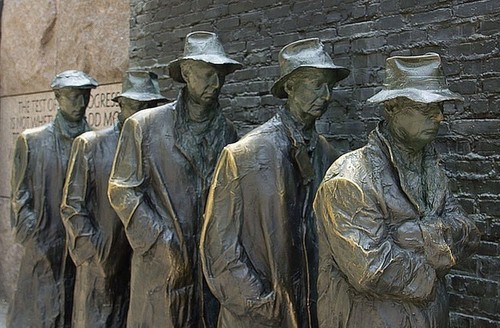 What makes you angrier: someone getting a benefit they don't deserve, or someone not getting the help they need?
Greg Russak's insight:
I get angry when someone doesn't get the help they need, especially when it's not only eminently affordable and will flow immediately back into the economy, it also happens to be the right, moral, and ethical thing to do.
That's why I'm in favor of helping unemployed and poor Americans even with the knowledge that some waste, fraud, and abuse will occur just as it does in every program large and small, public and private.
It also angers me that lobbyists and wealthy individuals running profitable corporations are getting benefits they don't deserve.
I'm far more concerned about the waste, fraud, and abuse in a $652billion defense budget than I am in a $6billion unemployment extension.
See on prospect.org