See on Scoop.it – DidYouCheckFirst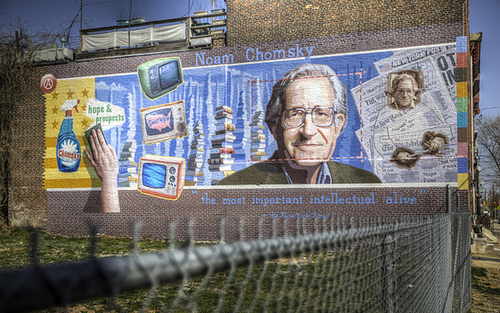 "The refusal to provide very minimal living standards to people who are caught in this monstrosity — that's just pure savagery," Chomsky said during an interview with HuffPost Live. "There's no other word for it."
Greg Russak's insight:
The negotiation, expected to wrap up by next week, arrives two months after U.S. lawmakers allowed a separate stimulus boost to SNAP to expire, cutting a universal $5 billion in funding that gouged food assistance for 47 million food stamp recipients, 49 percent of whom are children.
49% of 47million is 23 million.
Say what you will and believe what you want about the adults, but how do we collectively look ourselves in the mirror while food is taken away from 23 million children?
See on www.commondreams.org