See on Scoop.it – DidYouCheckFirst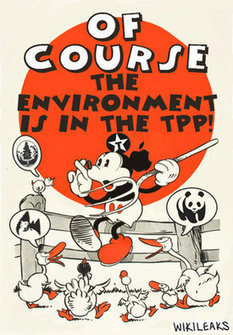 US called main 'outlier' when it comes to strong protections; Leak comes as Obama tries to ram trade deal through Congress
Greg Russak's insight:
"On 9 January 2014 a Bill seeking fast track authority was presented to the Congress. The controversial fast track process requires the Congress to accept or reject the deal as a whole and imposes a strict time limit on debate. The numbers were already stacking up against the Bill, with Democrats especially critical of the erosion of their powers and the secrecy of the negotiations, as well as the reported content. This leaked environment chapter will further erode support among Democratic members of the House of Representatives who are up for re-election later this year. Obama is going to have to rely heavily on unfriendly Republicans."
Consider the above carefully. The Democrats are refusing to kowtow to the president.
Now consider what would be happening had Romney won, and ask yourself which party behaves more – even as poorly as it does – in the interest of American citizens over corporations.
Make no mistake. Both parties are corrupt, but NOT in equal measure. Remember that in November and resist any temptation you may have to vote against your own economic, social, and legislative self-interests.
See on www.commondreams.org