See on Scoop.it – DidYouCheckFirst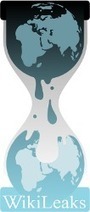 Greg Russak's insight:
"The Environment Chapter addresses matters of conservation, environment, biodiversity, indigenous knowledge and resources, over-fishing and illegal logging, and climate change, among others. It might be expected to provide balance to the commercial interests being advanced in the other chapters, and genuine protections that are consistent with international environmental law.
Instead of a 21st century standard of protection, the leaked text shows that the obligations are weak and compliance with them is unenforceable. Contrast that to other chapters that subordinate the environment, natural resources and indigenous rights to commercial objectives and business interests. The corporate agenda wins both ways."
See on wikileaks.org