See on Scoop.it – DidYouCheckFirst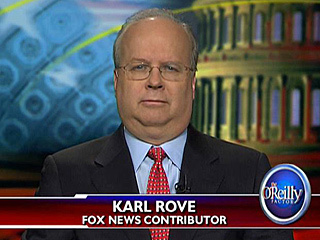 by THOMAS CATAN, Wall S. Journal
Campaign-finance activists vowed to take the Federal Election Commission to court Thursday after it disregarded a finding by its staff that Crossroads GPS, conservative nonprofit backed by Karl Rove, likely broke campaign laws during the 2010 elections.

On Friday, the FEC quietly released a legal opinion by its staff lawyers that found that the "major purpose" of Crossroads GPS was to elect federal candidates, despite being registered as a "social-welfare" nonprofit group. The FEC's general counsel recommended holding a formal investigation into the group.
However, the FEC decided not to take any action after a deadlocked 3-3 vote by its commissioners along party lines. On Thursday, that decision drew sharp criticism from campaign-finance activists.

"The rationale of the Republican bloc of commissioners is tortured and obstructionist," said Craig Holman of Public Citizen, one of the groups that brought the original complaint. The groups said in a statement they plan a new suit that will argue the FEC's dismissal of the case "was arbitrary, capricious, an abuse of discretion and contrary to the law."
Crossroads GPS declined to comment on the FEC staff findings or the latest threat by campaigners to sue the election regulator. But it repeated earlier denials that it's a political committee or mainly engaged in electioneering.

"I'm pleased that the Commission decided that GPS is not a political committee, and now we can move on from this politically-motivated complaint," Tom Josefiak, general counsel to Crossroads GPS, said in an emailed statement.

If the FEC had decided to act on it and forced the group to register as a political committee, it might have had to disclose the identities of anonymous donors that contributed hundreds of millions of dollars to the Republican group.

Crossroads GPS "has spent nearly $100 million on election ads since 2010 without disclosing its donors," said Paul Ryan, Senior Counsel at the Campaign Legal Center, which will also join the lawsuit against the FEC. "A ruling by the FEC that Crossroads GPS is a political committee would result in this disclosure for past and future elections."

Social-welfare groups, known in the tax code as 501(c)(4) groups, aren't supposed to make electioneering their primary activity.
But their use in campaigns has soared in the last two years, in part because they can accept donations of unlimited size and don't have to disclose the names of their donors. [MORE]
Greg Russak's insight:
The American Anti-Corruption Act ensures this kind of corruption and abuse of the tax code ends.
Become a Citizen Co-Sponsor at
See on blogs.wsj.com