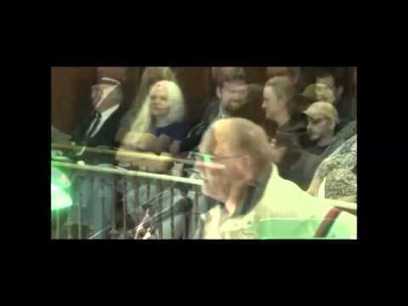 Over 100 people showed up to stop the NDAA in Albany, NY October 5th, 2013. These are the powerful speeches that bent the council's will to the people. Join …
Greg Russak's insight:
Everyone needs to watch this and share this video. Citizens making a difference!
Coffee Party friend and PANDA (http://pandaunite.org/) Event Coordinator, Bobby Rodrigo, introduces and also speaks, along with a broad coalition of concerned citizens, to the Albany City Council prior to their 11-0 vote on Oct 7, 2013, to nullify the indefinite detention provision of the National Defense Authorization Act.
"What was so wonderful about tonight was the cross-section of activist groups that showed up to support and to speak. Ideology was put aside for the common liberty goal, and to protect the first, the fifth, the sixth, and the fourteenth Amendments to the Constitution. The City of Albany and the Common Council, and particularly the sponsors of the bill led by Mr. <Anton> Konev <11th Ward Councilman>, should be commended not only for their work and what they did this evening, but as a shining light as to what needs to be done in the future by other government bodies" – Bobby Rodrigo, PANDA Event Coordinator
Also see http://pandaunite.org/ndaa-victory-new-york-capitol-unanimously-passes-anti-ndaa-resolution/
See on www.youtube.com