See on Scoop.it – DidYouCheckFirst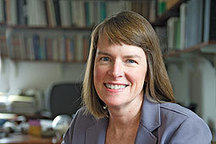 Leading economists, including Lisa M. Lynch, dean of the Heller School for Social Policy and Management, sent a joint letter this week to President Obama and congressional leaders in support of the Fair Minimum Wage Act.
Greg Russak's insight:
Who will benefit from these increases?
Many people think teenagers in part-time employment are the only minimum wage earners. The reality is that the average age of minimum-wage workers is 35, the majority of impacted employees work full time, and almost 90 percent are over the age of 20. More than a quarter of minimum wage workers have children and 55 percent are women, even though women make up less than 50 percent of the workforce. The Economic Policy Institute in Washington D.C. estimates that a phased-in increase in the national minimum wage to $10.10 in 2016 would directly or indirectly raise the wages of almost 28 million workers. This would also be sufficient to raise a family of three, with a full-time minimum wage worker, out of poverty.
See on www.brandeis.edu