See on Scoop.it – DidYouCheckFirst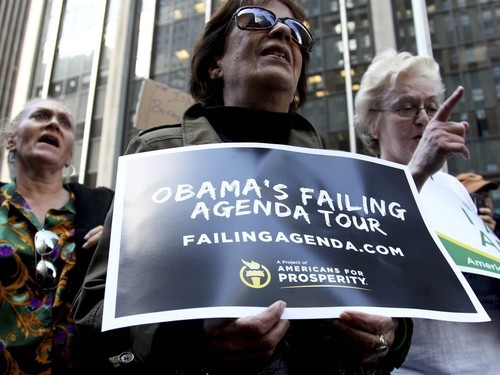 GOP-aligned groups are now exploiting innocent people who need Obamacare — by having them campaign for its demise
Greg Russak's insight:
"But of course, we're really just talking about Julie Boonstra here. If she and AFP get their way, she'll be just as much a victim of Obamacare repeal as all the people who face health circumstances similar to hers. And the saddest part of that tragic irony is that Boonstra doesn't even seem to understand what her circumstances are, or why it doesn't make sense to devote her energies to repealing the law. Boonstra told the Dexter Leader, "People are asking me for the numbers and I don't know those answers — that's the heartbreak of all of this. It's the uncertainty of not having those numbers that I have an issue with, because I always knew what I was paying and now I don't, and I haven't gone through the tests or seen my specialist yet."
But that's just not so. Anyone who's studied the law knows it's not so. Anyone who's paid unexpected health bills in installments knows it's not so. Well-heeled Affordable Care Act foes like Americans for Prosperity certainly know it's not so. And in that sense AFP, and everyone else on the right "supporting" Julie Boonstra, are using her as a weapon in a war against herself."
– Brian Beutler, Salon's political writer.
See on www.salon.com