See on Scoop.it – DidYouCheckFirst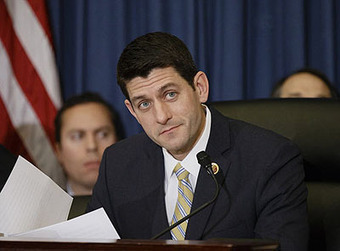 If his plan is just a cover for slashing spending on the poor, it's a nonstarter.
Greg Russak's insight:
—By Kevin Drum| Wed Mar. 5, 2014 9:39 AM GMT
Paul Ryan released a thick report on federal poverty programs earlier this week, and liberals were none too pleased with it. Over at CBPP, Sharon Parrott explains why: "It's replete with misleading and selective presentations of data and research, which it uses to portray the safety net in a negative light. It also omits key research and data that point in more positive directions."
In fact, it's so bad that quite a few of the researchers who are name checked in Ryan's report have spoken out publicly to complain about how badly their work was misrepresented.
See on www.motherjones.com