See on Scoop.it – Coffee Party News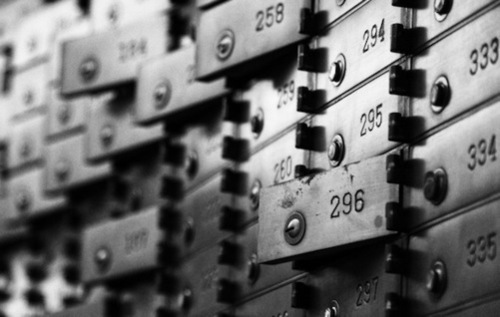 On March 20, European Union officials reached a historic deal to save failing banks by tapping both taxpayer and depositor funds. It may be illegal under EU Parliament, but is being rushed through to lock taxpayer and depositor liability into place before the dire state of eurozone banks is exposed.
– 2014/03/29
By Ellen Brown, Web of Debt
This piece first appeared at Web of Debt.
As things stand, the banks are the permanent government of the country, whichever party is in power.
– Lord Skidelsky, House of Lords, UK Parliament, 31 March 2011
On March 20, 2014, European Union officials reached an historic agreement to create a single agency to handle failing banks. Media attention has focused on the agreement involving the single resolution mechanism (SRM), a uniform system for closing failed banks. But the real story for taxpayers and depositors is the heightened threat to their pocketbooks of a deal that now authorizes both bailouts and "bail-ins"—the confiscation of depositor funds. The deal involves multiple concessions to different countries and may be illegal under the rules of the EU Parliament; but it is being rushed through to lock taxpayer and depositor liability into place before the dire state of Eurozone banks is exposed.
Read more and don't miss the video explanation at
http://www.truthdig.com/report/item/bankers_win_both_ways_eurocrats_authorize_bailouts_and_bail-ins_20140329
Coffee Party USA's insight:
Do not be intimidated by the topic. The video included with this article is very eye-opening.
And there's this, which is why, in the opinion of this curator, Greg R., everyone should take the time to understand the reality of the global financial marketplace and the role government should play in it:
"As argued by George Irvin in Social Europe Journal in October 2011:
[T]he financial sector needs more than just regulation; it needs a large measure of public sector control—that's right, the n-word: nationalisation. Finance is a public good, far too important to be run entirely for private bankers. At the very least, we need a large public investment bank tasked with modernising and greening our infrastructure . . . . [I]nstead of trashing the Eurozone and going back to a dozen minor currencies fluctuating daily, let's have a Eurozone Ministry of Finance (Treasury) with the necessary fiscal muscle to deliver European public goods like more jobs, better wages and pensions and a sustainable environment.
See on www.truthdig.com