See on Scoop.it – DidYouCheckFirst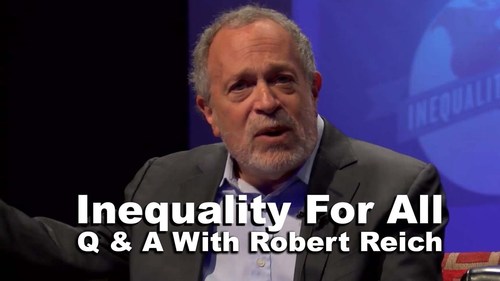 This presentation was designed and produced by faculty and students of the Broadcast and Electronic Communication Arts (BECA) department at San Francisco Sta…
Greg Russak's insight:
This YouTube Q&A is worth the 58 minutes, especially if you've already seen the documentary, "Inequality for All."
If you haven't, it's available in lots of formats, including now to stream from Netflix.
The accompanying website is http://inequalityforall.com/. You'll find a lot more information and more facts about our economy, the growing inequality, what it means, and what we as citizens can do to fix it.
It is up to us, after all. Politicians – at least most of the ones we have today – cannot be counted on to do anything. It's not in their self-interest. We need to be the ones to take action. We can and we must if anything is going to change.
See on www.youtube.com