See on Scoop.it – DidYouCheckFirst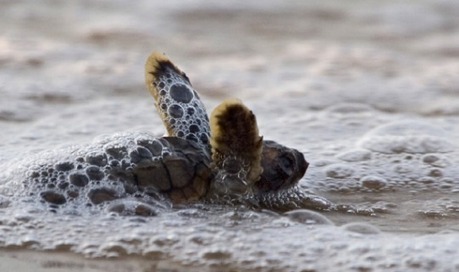 Greg Russak's insight:
Nearly four years after BP's Deepwater Horizon oil catastrophe, plants, animals, and fish in the Gulf of Mexico are still reeling from the toxic spill, according to a report released Tuesday by the National Wildlife Federation.
The report, which arrives just ahead of the disaster's anniversary, examined 14 species of wildlife in the Gulf and found ongoing impacts of the disaster that could last for decades.
"Four years later, wildlife in the Gulf are still feeling the impacts of the spill," said Doug Inkley, senior scientist for the National Wildlife Federation. "Bottlenose dolphins in oiled areas are still sick and dying and the evidence is stronger than ever that these deaths are connected to the Deepwater Horizon. The science is telling us that this is not over."
—-
…and 25 years on, Prince William Sound is still not the same, either.
Thanks, Big Oil. What would we do without you?
See on www.commondreams.org