See on Scoop.it – DidYouCheckFirst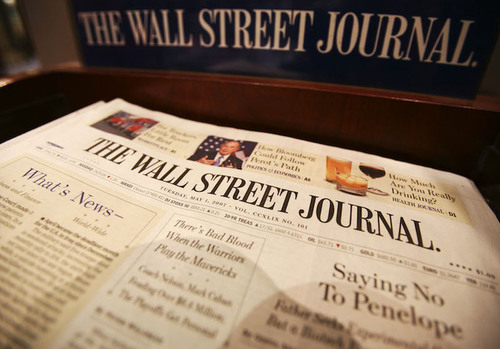 Charles Koch, the misunderstood billionaire pollutocrat, explains his warmhearted benevolence in a Wall Street Journal op-ed. We beg to differ.
Greg Russak's insight:
….to which I respectfully add the following about libertarians and crony capitalism from my own research….
After all, not all libertarian ideas are bad ideas, just like not all Green, Republican, Democratic, or any other political party's ideas are all bad.
While we might all find some amount of common ground everywhere, we should not mistake that for support. Yes, I share some ideas with libertarians, but make no mistake about it. I consider hardcore libertarianism as not only bad for America, it's bad for humanity and for civil society.
In fact, the only ones who actually benefit from libertarianism are the wealthy corporatists.
Milton Friedman would either have to agree or lie to our faces about that fact.
Why do I say that? Well, I wonder how many self-proclaimed libertarians and so-called "libertarian populists" actually know about their movement's history?
Let me share some here.
"Libertarianism" was a project of the corporate lobby world, launched as a big business "ideology" in 1946 by The US Chamber of Commerce and the National Association of Manufacturers. The FEE's board included the future founder of the John Birch Society, Robert Welch; the most powerful figure in the Mormon church at that time, J Reuben Clark, a frothing racist and anti-Semite after whom BYU named its law school; and United Fruit president Herb Cornuelle.
The purpose of the FEE — and libertarianism, as it was originally created — was to supplement big business lobbying with a pseudo-intellectual, pseudo-economics rationale to back up its policy and legislative attacks on labor and government regulations.
This background is important in the Milton Friedman story because Friedman is a founding father of libertarianism, and because the corrupt lobbying deal he was busted playing a part in was arranged through the Foundation for Economic Education.
– The True History of Libertarianism in America: A Phony Ideology to Promote a Corporate Agenda, Sept. 6, 2013, Mark Ames
Seems that lobbying and corrupt lobbyists aren't new ideas, and that even movements who profess to want smaller government aren't above lobbying that very same government under the table.
—-
(Excerpt from " Young (and Old) People: Do Not Be Fooled by Rand Paul", https://didyoucheckfirst.wordpress.com/2014/03/23/young-and-old-people-do-not-be-fooled-by-rand-paul/)
See on thinkprogress.org