See on Scoop.it – DidYouCheckFirst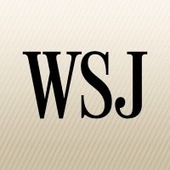 A new effort is being launched to try to persuade the Republican Party to drop its opposition to same-sex marriage from the party's platform, a steep climb that would require overcoming social conservatives who have dominated the GOP's position on the issue.
Greg Russak's insight:
Signs of hope that the GOP may yet avoid political oblivion. There is, after all, no future in appealing only to old, white, straight men. We'll be a minority in America before long…..thankfully.
See on blogs.wsj.com