See on Scoop.it – DidYouCheckFirst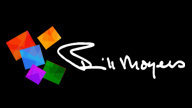 Greg Russak's insight:
April 11, 2014
If you believe America desperately needs a great surge of democracy in the face of fierce opposition from reactionary and corporate forces, then remembering and reviving the spirit of President Franklin D. Roosevelt, who died 69 years ago this week, is in order.
In January 1941, FDR's State of the Union address made it clear that a fight was inevitable, a fight to preserve, protect and defend four essential freedoms: freedom from fear and want and freedom of speech and religion.
This week, Bill speaks with historian Harvey J. Kaye, author of the new book, The Fight for the Four Freedoms: What Made FDR and the Greatest Generation Truly Great, about how FDR's speech was a rallying cry to build the kind of progressive society that Roosevelt hoped for but did not live to see at war's end.
See on billmoyers.com