See on Scoop.it – DidYouCheckFirst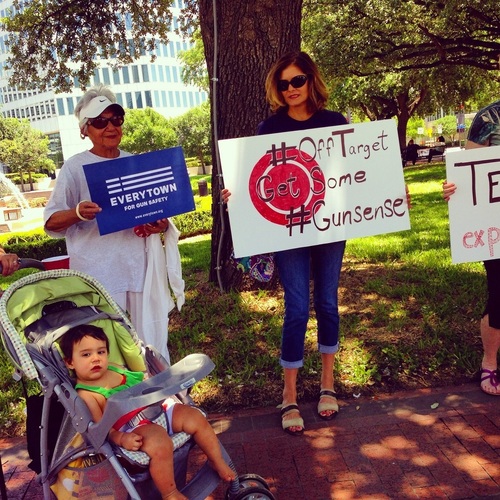 TOP PICKS
Greg Russak's insight:
Target gets no more of my money until they come out against open carry. It's that simple.
Am I the only one who thinks open carry is actually a mental health issue?
Look. If someone thinks the only way they can feel safe outside their home is by carrying a fully loaded semi-automatic rifle – or any firearm, for that matter – then they need mental health services. Come on. No one should have to go through life with that much irrational fear and anxiety. Isn't it our duty and obligation as their friend, family member, or neighbor to help them to get the help they need?
Here's how you can help. Make sure they know the good news.
Mental health services are among the Essential Health Benefits covered by law now thanks to……………..wait for it…………….. the Patient Protection and Affordable Care Act, often fondly referred to as Obamacare.
See on thescoopblog.dallasnews.com