See on Scoop.it – DidYouCheckFirst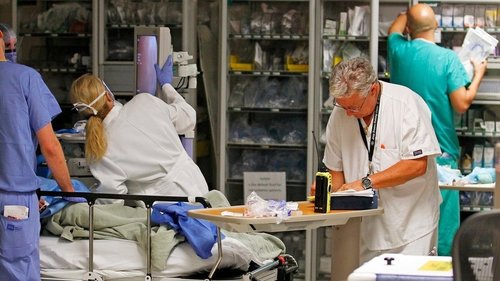 A slowing trend in health care spending has lowered the law's price by billions, and future cost controls may save billions more.
Greg Russak's insight:
"Already, the Congressional Budget Office has quietly erased hundreds of billions of dollars from its projections. It now estimates that Medicare spending in 2020 will be $137 billion lower than it thought in 2010, a drop of 15 percent; Medicaid spending will be $85 billion, or 16 percent, lower; and private health insurance premiums are expected to be about 9 percent lower.
Some economists say they believe that the Congressional Budget Office might be underestimating the long-term effect of the slowdown, because it expects that spending growth will eventually return to its previous trend line. David M. Cutler, a Harvard economist and former Obama adviser, cautiously suggests that the slower growth might stick around, and if so the savings for the government might be a whopping $750 billion over 10 years, he says.
Whether such improvements will last depends on whether private firms — nudged along by Washington — create and retain incentives to keep spending low."
See on www.nytimes.com